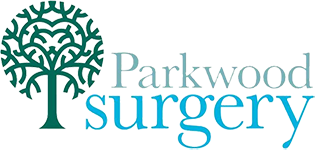 Parkwood Surgery
Parkwood Drive, Hemel Hempstead, HP1 2LD
Current time is 00:58 - Sorry, we're currently closed. Please call NHS 111
Telephone: 01442 250 117
Out of Hours: 111
Latest News (click title to open):
Friends of Parkwood Surgery (FPS)
The Friends of Parkwood Surgery, or FPS, is a Patient Participation Group: we are patients of Parkwood Drive Surgery who volunteer our time to share your views with the Practice, with the aim of improving the services provided to you.
The FPS Committee works with the Practice, providing the patient perspective and working together on initiatives to improve all areas of care delivered by the Partners and staff at the surgery for the benefit of all its patients.
FPS is part of a national association of Patient Participation Groups, supported by Government, encouraging your participation in your healthcare at grass roots level by engaging with the FPS to provide views, feedback and suggestions for improvements and changes to the Practice and the healthcare provided.
Friends of Parkwood Email: friendsofparkwooddrive@gmail.com
Please have a look at our Guide to the surgery booklet:  FPS A Guide to Parkwood Surgery Booklet 
What we do
We represent the patient perspective, representing you in discussions with the Practice about how services might be improved.
The purpose of FPS is:-
To give patients and Practice staff the opportunity to discuss topics of mutual interest with regards to healthcare and act as a link between the patients and the doctors
To encourage health education within the Practice, for example through talks about health issues or organised activities
To raise funds for equipment of benefit to patients and Practice that cannot be provided centrally
To represent patients of the Practice when called upon to influence the local provision of Health and Social Care.
Please note that the FPS are not able to assist with complaints. The practice has a separate, defined complaints procedure if required.
The FPS Committee has defined Terms of Reference which you can read here.
Become a member of FPS
The Friends of Parkwood Surgery aims to represent all its patients: please support us by joining FPS and supporting our events and initiatives.
This is your Patient Participation Group. There are over 17,000 patients in this Practice but for FPS to make a difference we need input from you in the form of ideas, feedback and volunteers even if it's just to help with tea and coffee. Together we can make a significant and positive difference to the benefit of the Practice and all its members.
Join 

FPS

 – complete our short form, then renew annually every September/October
Contact 

FPS

 with your feedback, good or bad, and your suggestions for improvements
Volunteer your time to assist with organising a specific event or fund raising activity
Join our 

FPS

 Committee: we meet on a monthly basis and it's amazing what can be achieved with just a few hours work!
Health Talks
We try to arrange a number of health talks each year, with the aim of making information more widely available, helping you to make more informed choice and giving you the opportunity to ask questions of the experts.
Usually on specific Tuesdays at 19:30 they are well attended but we're happy to review dates and times if there is the demand to support a different schedule.
Online health talk booking now!
FPS has been given the chance to collaborate with the Maltings PPG in St Albans on an online webinar called 'Is That Blood In My Poo?' on Tuesday 10th May at 6.30pm.
There's always a sense of panic if we find the unexpected in our stools; but how should we react?
What would you do if you discovered there was blood in your stools?
Do you know what this could indicate with regard to your health?
Is it cancer? Or could it be something else like an anal fistula, piles or haemorrhoids, or gastroenteritis?
Could it be the result of a medication you are taking? Or even a sexually transmitted disease?
The reasons for spotting blood in your stools don't always have to be related to bowel cancer but it's something that must not be ignored if it happens.
Rectal bleeding (bleeding from the bottom) is often noticed as small amounts of bright-red blood on toilet paper or a few droplets that turn the water in the toilet pink. You should always get rectal bleeding checked.
If you would like to know more about this topic and what it entails then please join us on 10th May at 18.30 where we are delighted to be joined by Mr Colin Elton who will have all the answers!
To book your free space on this webinar, click the link below:
Mr Elton works for HCAHealthcare, a private healthcare provider. As such, he may discuss treatments which are not available on the NHS and cannot be provided by Parkwood Surgery. Any fees mentioned for his services are optional and only payable should a patient decide to pursue private healthcare. This webinar is provided entirely free of charge.
Fund Raising
Over the years we have raised funds towards various items including:
Over £2,000 towards the cost of the electronic doors at Parkwood Surgery which were officially inaugurated by Mike Penning MP in June 2010. They enable much easier access for those in wheelchairs or pushing prams, and for those of us who are not as agile or strong as we once were!
Over £2,000 to replacing the bench seating in the Parkwood Drive Surgery
Most recently the Friends raised £358 at the Christmas Raffle and £550 at the 2017 Easter raffle which has been added to the £1,000 donation from Councillor Terry Douris from his local community projects budget and funds from the Practice to purchase two defibrillators, for the Gadebridge and Boxmoor surgeries.
Fund raising is achieved in two ways:
Donations from members when joining or renewing membership of 

FPS

. membership is free but we suggest a small donation of £2 per household per year.
Specific events such as our Easter Raffle
Please support FPS – your donations enable us to fund FPS initiatives such as our health talks and to purchase items that will either improve your experience at the surgery or enable the use of much needed equipment at the Practice that may well benefit you, and which the Practice is otherwise unable to provide.
FPS Health Walks
FPS doesn't just raise money to help buy important equipment: we also look for ways to help you stay healthy, active and independent. To this end, we have established a "First Steps" health walk designed for those who perhaps don't walk, can't walk very far, or are recovering from an illness or surgery.
These walks are a gentle stroll around the local park, with trained leaders to ensure you are safe and looked after. Fancy joining us? You do not have to book onto this so please just turn up. Due to the success of our pilot this year, Herts Health Walks has adopted First Steps as a permanent fixture! These walls take place every Tuesday at 10:00, meeting at Parkwood Surgery.
Newsletters