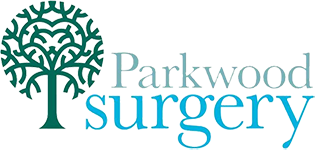 Parkwood Surgery
Parkwood Drive, Hemel Hempstead, HP1 2LD
Current time is 18:15 - We're open
Telephone: 01442 250 117
Out of Hours: 111
Latest News (click title to open):
🎄 Please see our schedule for over the Christmas period 🎄
Mon 20th Dec – Last day to order prescriptions for before the Christmas period
Fri 24th Dec – Normal Hours
Sat 25th Dec – CLOSED
Sun 26th Dec – CLOSED
Mon 27th Dec – CLOSED
Tues 28th Dec – CLOSED
Wed 29th Dec – Normal Hours
Thursday 30th Dec – Normal Hours
Friday 31st Dec – Normal Hours
Sat 1st Jan 2022 – CLOSED
Sun 2nd Jan – CLOSED
Monday 3rd Jan – CLOSED
Tuesday 4th Jan – Normal Hours
🎁🎄We would like to wish you all a very Merry Christmas and a Happy & Healthy New Year 🎁
Welcome to Parkwood Surgery
The aim of the Practice is to ensure that the services we provide to you are as all–embracing as possible, offering a holistic approach to providing healthcare.
Our focus is to provide all of our patient's services in a familiar, welcoming and relaxed atmosphere. Our main surgery is located in Warners End and we have small branch surgeries in Boxmoor and Gadebridge.
We have an in-house Pharmacist and who is clinically trained to deal with many of our reviews such as Medication, Asthma, COPD, Hypertension/BP.
We are also a training practice and have trainee GPs and trainee hospital doctors.
We provide a range of services including some that were traditionally provided in hospital. This includes minor operations for the removal of lumps and bumps especially those that look possibly malignant, diabetic clinics, joint injections, warfarin monitoring and travel injections. We are also accredited for the Gold Standard in palliative care in which we work closely with Rennie Grove palliative care nurses.
MAXTED ROAD SITE  –   COVID BOOSTER VACCINATIONS
Following the publication of the enhanced service spec for the booster program we are now in a position to be able to start offering boosters to patients in cohorts 1-9 from Phases 1 and 2.
As a reminder they are as follows;
Residents in a care home for older adults and their staff
All those 80 years of age and over and frontline health and social care workers
All those 75 years of age and over
All those 70 years of age and over and clinically extremely vulnerable individuals
All those 65 years of age and over
All individuals aged 16 years to 64 years with underlying health conditions which put them at a higher risk of serious disease and mortality
All those 60 years of age and over
All those 55 years and over
All those 50 years and over
As per phases one and two we will be following guidelines on when we can release which cohort and will keep you in regular contact regarding release dates.
We can ONLY administer booster to doses to patients who are AT LEAST 6 months from the date of their second doses. If anyone books in below this timescale then they will be turned away at the site as we have been provided very strict guidance on this from NHSE which may carry consequences for the site should we ignore the regulations.
We will only be administering Pfizer Vaccines as booster doses and as per guidance this will be the main booster offered regardless of what your previous vaccinations were. If you are unable to have the Pfizer vaccine we are awaiting further guidance on delivery dates for alternatives.
Visiting the Practice during the COVID-19 Pandemic
We are still open and available for all of our patients so if you are feeling unwell or are experiencing any change in your health, please do contact us. We are still your GP Surgery and still here to look after you, our Doctors and Nurses are still working and are available to speak to you and then offer you a normal face to face appointment if they feel you need to be seen.
In these changing and challenging times , we are aware that many patients will have worries about their health and we are keen that they contact the practice to discuss them.  If you have any health concerns please do ring for telephone advice initially or you can contact us through our Website if you'd prefer.
The Friends of Parkwood surgery have produced this very useful guide to the surgery: FPS A Guide to Parkwood Surgery Booklet v6 A5
Visiting Parkwood, Gadebridge and Boxmoor Surgeries after 19th July 2021
Dear Patients,
Although there will be many changes to the rules and regulations after the 19th of July those for NHS settings will continue as they have for the previous months. This means that patients visiting the surgery will need to wear a face mask, follow social distancing rules, be free of covid symptoms and sanitise their hands. Any patients with an exemption to wearing a face mask will be expected to wear a visor.
These procedures are to protect the most vulnerable patients who need to come to the surgeries. It will also protect the staff because if our staff test positive then others may have to isolate, and it may require us to reduce the services we can offer and depending on numbers may need to close as has happened with some other GP Practices around the country.
We understand we had all hoped we would be able to reduce some of the precautions at this stage but with new strains of the virus arriving we need to keep with them for a further period.
Thank you for your understanding. Here is a link to the guidelines https://www.england.nhs.uk/2021/07/nhs-patients-staff-and-visitors-must-continue-to-wear-face-coverings-in-healthcare-settings/
Help Us to Help You!  Be Kind!
There is a nationwide campaign that was launched by the Institute of Practice Management highlighting the abuse that general practice reception staff can face on a daily basis.  We are partnering with a group of GP surgeries that also serve our local community to make an official statement and to share awareness of this campaign, as disappointingly we do experience this from a small number of our patients.
The past 18 months are likely a period in our history which no one would ever wish to see repeated; it has affected every single person. Whilst a lot of sectors and industries have shut up shop or reduced their capacity in an effort to keep their employees safe, Primary Care has not only remained open, but has increased the number of appointments available, ensured that all premises are COVID secure, changed the way we work completely to maintain services, all of this whilst at the same time managing a vaccination centre to ensure our patient populations receive their COVID Vaccines as quickly as possible. We are dealing with unprecedented levels of demand.
Your local GP practice has continued to care for patients by adapting their way of working to ensure that you could continue to receive the care you needed. Changes such as telephone and online triage were brought in not only to protect patients, but also to mitigate risk and protect the staff as much as was possible, thereby ensuring that staff were able to come into work every single day throughout this pandemic. Whilst accessing your surgery may have been and may continue to be in a different way, we have always been open and have been seeing patients that needed to be seen.
Every member of staff has gone above and beyond, sometimes at a cost to themselves (and sometimes their family) to ensure that patients get the best possible care that we can deliver under such challenging circumstances. We are all tired. We have all been pushed to our limits, and often beyond. All whilst working harder than ever before, so a patient shouting or swearing can be the straw that breaks the camel's back.
Unfortunately, the love and appreciation that was there for the NHS has diminished and it has been replaced with aggression and frustration. The increase in abuse that our reception staff and doctors alike have had to endure is totally unacceptable. The swearing, shouting, heartless comments, and slander which is posted on social media is frankly, quite demoralising and does not always represent the truth. We do not deserve to be treated in this way and we will not hesitate to implement our zero-tolerance policy on anyone who thinks this type of behaviour is, whether in person or on social media.
We ask that you be kind to anyone you come into contact with at your surgery – we are trying our best to serve you safely and ensure your health is looked after. Everything we do is with the aim to continue to provide the best care and support needed to our patients whilst keeping everyone safe.
https://m.youtube.com/watch?v=3ru4QhVZ2a8&feature=youtu.be
Lincoln House Surgery
Grovehill Medical Centre
Kings Langley Surgery
The Manor Street Surgery
Everest House
Haverfield Surgery
Woodhall Farm Medical Centre
Parkwood Surgery
Rothchild House Surgery
https://digital.nhs.uk/services/national-data-opt-out
digital.nhs.uk
Plans for GP surgery Extension
Plans to create more space for an existing GP surgery in Hemel Hempstead.
For further information, please see our extension information page.
Latest News
Covid Booster Vaccination Information
MAXTED ROAD SITE  –   COVID BOOSTER VACCINATIONS INFORMATION Following the publication of the enhanced service spec for the booster program […]
National Blood Bottle Shortage
National Blood Bottle Shortage Unfortunately due to the situation with the national shortage of blood bottles we are suspending all […]
Flu Vaccines
Flu Vaccinations We have received some flu vaccines and will be contacting patients via text message, email  or post to […]
Free 12 weeks weight loss course WFC
An insight into the Practice Management of Parkwood Surgery
I joined Parkwood Surgery as Practice Manager in June 2004. Prior to that I had been working in the banking […]
Parkwood surgery Opening Times
Monday
08:30 until 18:30
18:30 - 20:00 Pre-booked appointments only!
Tuesday
08:30 until 18:30
07:00 - 08:30 Pre-booked appointments only!
Wednesday
08:30 until 18:30
07:00 - 08:30 Pre-booked appointments only!
Thursday
08:30 until 12:30
13:30 until 18:30
12:30 - 13:30 Closed for staff training
Friday
08:30 until 18:30

Saturday
CLOSED
Alternate Saturdays for pre-booked appointments only!
Sunday
CLOSED

Boxmoor branch surgery
Monday
08:30 until 12:00

Tuesday
08:30 until 12:00

Wednesday
08:30 until 12:00

Thursday
08:30 until 12:00

Friday
08:30 until 12:00

Saturday
CLOSED

Sunday
CLOSED

Gadebridge branch surgery
Monday
08:30 until 12:00

Tuesday
08:30 until 12:00

Wednesday
08:30 until 12:00

Thursday
08:30 until 12:00

Friday
08:30 until 12:00

Saturday
CLOSED

Sunday
CLOSED