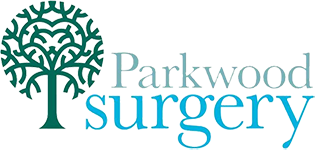 Parkwood Surgery
Parkwood Drive, Hemel Hempstead, HP1 2LD
Current time is 14:25 - We're open
Telephone: 01442 250 117
Out of Hours: 111
Latest News (click title to open):
Flu Season 2022/2023
It's that time of year again when we must start planning for the flu season!
We at Parkwood Surgery will be holding numerous flu clinics starting in September!
For those that are eligible to have the flu vaccine this year, we will send out invitations very soon so please keep an eye out!
FPS, our patient group, will auto enrol all Parkwood patients as members from mid-September!!
Change of Membership Policy for the Friends of Parkwood Surgery 
The Friends of Parkwood Surgery, FPS, has been our Patient Group for more than 12 years, supporting patients and representing your views when working with the practice to help influence and deliver improvements.
The FPS committee consists of patients who volunteer their time to represent your views, requirements and feedback to the practice about the services provided to you, and how they can be made more effective and more aligned to your needs.
We receive a lot of very positive feedback about the work that FPS does: both the Committee and the Practice are keen to reach as many Parkwood patients as possible. To do this, the FPS Committee has decided to implement a new membership policy, which the Practice fully supports.
In summary:-
All new patients joining Parkwood Surgery will be automatically enrolled as members of FPS
All existing patients of Parkwood Surgery will be enrolled as members of FPS on 19 September 2022
From this date, FPS communications will be issued by the Practice on behalf of the FPS Committee using the data the surgery holds for you
FPS Communications will consist of a regular newsletter and additional messages to promote specific events, such as health talks
No data will be shared by the Practice with the PPG
What does this mean for me?
You will no longer need to complete an annual membership form, all patients will automatically be members of FPS and receive our communications.
If you are happy to receive FPS communications, no action is required: we will automatically enrol you on the date specified above.
If you would prefer not to receive FPS communications, you can opt out by contacting the surgery via our website – https://parkwoodsurgery.nhs.uk/
For more information about the Friends of Parkwood Surgery, please see their new FPS website www.friendsofparkwoodsurgery.com  where you can also find details of how you can get in contact and help to shape how the committee represents and supports you.
Thank you.
Telephone Triage is changing from 11th July
Dear Patients,
As per our text message earlier this week, please note that we will be changing our Telephone Triage system from the 11th July.
Why? 
Since the pandemic, General Practice has been experiencing an increased challenge with appointment availability due to increased demand.  With this in mind, Parkwood Surgery are introducing a new triage system to ensure that patients receive timely access to the correct type of appointment.
The New Triage System 
Our new triage system will be focusing on urgent symptoms. Patients can still book routine telephone call-backs or face-to-face appointments in the usual way via reception. When you call the surgery for an urgent issue, our receptionist team will ask for your cooperation in answering a few pre-set questions about your condition.  Patients can be reassured that all Parkwood Surgery staff have full training in patient confidentiality.  The triage doctor will then review this information and decide on an appropriate course of action, within a clinically appropriate timeframe.  Patients will be contacted primarily by text message or otherwise by phone on the same morning or afternoon with the doctor's decision.
This system has been successfully tried and tested in practices across Hertfordshire and we are confident will work well for both our patients and clinicians.
Can I still see a doctor face-to-face? 
The doctor will assess your case and possible outcomes of the triage could include:
appointment with the doctor on the same or different day
appointment with another healthcare professional depending on clinical need (eg physiotherapist, pharmacist or nurse)
routine call-back
advice or prescription
Can I still book a routine appointment? 
Yes, you can still book routine telephone call-backs or face-to-face appointments in the usual way, via reception
Visiting our Surgeries
(Parkwood, Gadebridge and Boxmoor)
Dear Patients,
Whilst the Government is relaxing the Covid rules, within a healthcare setting the guidance is not changing at present due to the higher risk nature of our settings, and therefore we are continuing to uphold our infection control measures and current Covid restrictions that are in place.
We will still be asking patients to wear face coverings whilst attending the surgery.
We would still encourage patients to contact the surgery by phone rather than visiting in person, where possible.  This is to try and keep our staff and as many patients as possible safe – including those who cannot be vaccinated or whose immune systems are weak or compromised.
Thank you for your co-operation and understanding
Parkwood Surgery
Are you pregnant or have a child under four? Did you know you could be missing out on free fruit, vegetables or milk worth at least £220 a year and free vitamins?
If you are more than 10 weeks pregnant or have a child under four years old, and in receipt of certain benefits, you could be entitled to a Healthy Start prepaid card worth £4.25 per child per week, to spend on healthy food and milk.
If you are entitled to Healthy Start you will also get free vitamins designed to help pregnant and breastfeeding women and growing children.
Pregnant women and parents of children over one and under four years old can apply online for a new Healthy Start digital prepaid card which will be topped up every 4 weeks. Parents of children under one year old can get £8.50 per week.
Check your eligibility on How to apply – Get help to buy food and milk (Healthy Start)
You can also use the benefit-checker on the County Council's website, and access free information about benefits that you might be missing-out on – www.hertfordshire.gov.uk/benefits
How to report an issue with your Covid Vaccination record.
UK administered Covid Vaccines
If you have received a Covid vaccine in the UK call 119 and select the vaccine record information option
119 Options
Test and Trace Service
Covid 19 Vaccination Booking System
NHS Covid Pass Service
Report an issue with your Covid vaccination record
Covid Vaccines Administered Overseas
If you have received your COVID-19 vaccination overseas, then please see the following link for information:
https://www.nhs.uk/conditions/coronavirus-covid-19/coronavirus-vaccination/tell-nhs-about-coronavirus-vaccinations-abroad/
Welcome to Parkwood Surgery
The aim of the Practice is to ensure that the services we provide to you are as all–embracing as possible, offering a holistic approach to providing healthcare.
Our focus is to provide all of our patient's services in a familiar, welcoming and relaxed atmosphere. Our main surgery is located in Warners End and we have small branch surgeries in Boxmoor and Gadebridge.
We have an in-house Pharmacist and who is clinically trained to deal with many of our reviews such as Medication, Asthma, COPD, Hypertension/BP.
We are also a training practice and have trainee GPs and trainee hospital doctors.
We provide a range of services including some that were traditionally provided in hospital. This includes minor operations for the removal of lumps and bumps especially those that look possibly malignant, diabetic clinics, joint injections, warfarin monitoring and travel injections. We are also accredited for the Gold Standard in palliative care in which we work closely with Rennie Grove palliative care nurses.
Help Us to Help You!  Be Kind!
There is a nationwide campaign that was launched by the Institute of Practice Management highlighting the abuse that general practice reception staff can face on a daily basis.  We are partnering with a group of GP surgeries that also serve our local community to make an official statement and to share awareness of this campaign, as disappointingly we do experience this from a small number of our patients.
The past 18 months are likely a period in our history which no one would ever wish to see repeated; it has affected every single person. Whilst a lot of sectors and industries have shut up shop or reduced their capacity in an effort to keep their employees safe, Primary Care has not only remained open, but has increased the number of appointments available, ensured that all premises are COVID secure, changed the way we work completely to maintain services, all of this whilst at the same time managing a vaccination centre to ensure our patient populations receive their COVID Vaccines as quickly as possible. We are dealing with unprecedented levels of demand.
Your local GP practice has continued to care for patients by adapting their way of working to ensure that you could continue to receive the care you needed. Changes such as telephone and online triage were brought in not only to protect patients, but also to mitigate risk and protect the staff as much as was possible, thereby ensuring that staff were able to come into work every single day throughout this pandemic. Whilst accessing your surgery may have been and may continue to be in a different way, we have always been open and have been seeing patients that needed to be seen.
Every member of staff has gone above and beyond, sometimes at a cost to themselves (and sometimes their family) to ensure that patients get the best possible care that we can deliver under such challenging circumstances. We are all tired. We have all been pushed to our limits, and often beyond. All whilst working harder than ever before, so a patient shouting or swearing can be the straw that breaks the camel's back.
Unfortunately, the love and appreciation that was there for the NHS has diminished and it has been replaced with aggression and frustration. The increase in abuse that our reception staff and doctors alike have had to endure is totally unacceptable. The swearing, shouting, heartless comments, and slander which is posted on social media is frankly, quite demoralising and does not always represent the truth. We do not deserve to be treated in this way and we will not hesitate to implement our zero-tolerance policy on anyone who thinks this type of behaviour is, whether in person or on social media.
We ask that you be kind to anyone you come into contact with at your surgery – we are trying our best to serve you safely and ensure your health is looked after. Everything we do is with the aim to continue to provide the best care and support needed to our patients whilst keeping everyone safe.
https://m.youtube.com/watch?v=3ru4QhVZ2a8&feature=youtu.be
Lincoln House Surgery
Grovehill Medical Centre
Kings Langley Surgery
The Manor Street Surgery
Everest House
Haverfield Surgery
Woodhall Farm Medical Centre
Parkwood Surgery
Rothchild House Surgery
https://digital.nhs.uk/services/national-data-opt-out
digital.nhs.uk
Latest News
FPS, our patient group, will auto enrol all Parkwood patients as members from mid-September!!
Change of Membership Policy for the Friends of Parkwood Surgery The Friends of Parkwood Surgery, FPS, has been our Patient […]
Phlebotomy Clinics – Update May 2022
NHS Healthy Start Scheme
Are you pregnant or have a child under four? Did you know you could be missing out on free fruit, […]
Visiting our surgeries from 24th February 2022
Visiting our Surgeries from Thursday 24th February 2022 (Parkwood, Gadebridge and Boxmoor) Dear Patients, Whilst the Government is relaxing […]
How to report an issue with your Covid Vaccination record.
How to report an issue with your Covid Vaccination record.   UK administered Covid Vaccines If you have received a […]
Parkwood surgery Opening Times
Monday
08:30 until 18:30
18:30 - 20:00 Pre-booked appointments only!
Tuesday
08:30 until 18:30
07:00 - 08:30 Pre-booked appointments only!
Wednesday
08:30 until 18:30
07:00 - 08:30 Pre-booked appointments only!
Thursday
08:30 until 12:30
13:30 until 18:30
12:30 - 13:30 Closed for staff training
Friday
08:30 until 18:30

Saturday
CLOSED
Alternate Saturdays for pre-booked appointments only!
Sunday
CLOSED

Boxmoor branch surgery
Monday
08:30 until 12:00

Tuesday
08:30 until 12:00

Wednesday
08:30 until 12:00

Thursday
08:30 until 12:00

Friday
08:30 until 12:00

Saturday
CLOSED

Sunday
CLOSED

Gadebridge branch surgery
Monday
08:30 until 12:00

Tuesday
08:30 until 12:00

Wednesday
08:30 until 12:00

Thursday
08:30 until 12:00

Friday
08:30 until 12:00

Saturday
CLOSED

Sunday
CLOSED