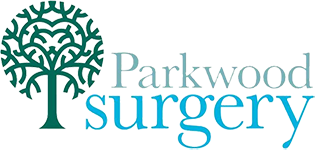 Parkwood Surgery
Parkwood Drive, Hemel Hempstead, HP1 2LD
Current time is 00:59 - Sorry, we're currently closed. Please call NHS 111
Telephone: 01442 250 117
Out of Hours: 111
Latest News (click title to open):
Practice Staff
Doctors
Dr S Stier, MB CHB DRCOG MRCGP
I work part time at Parkwood Drive, and have been here since 1996 having previously lived in Yorkshire. I trained in Leeds, qualified in 1991, and did my General Practice training in Wakefield. My clinical interests are- Cardiology, Paediatrics and Rheumatology. Outside of work my three teenagers keep me busy and I also enjoy trying to keep fit.
Dr H Antscherl, MB BS DCH DRCOG MRCGP
I qualified from University College, London in 1988. Following this I obtained diplomas in child health (DCH) and obstetrics and gynaecology (DRCOG) and MRCGP in 1992. My particular clinical interests are gynaecology, the menopause and family planning. I have undertaken specialist training in coil (IUD) and contraceptive implant fitting. In addition,I am the clinical lead for COPD/asthma management in the practice.
Dr H Shakir, MB BS MRCGP
I have been a clinician since 1995. I qualified in Russia and so I can speak Russian. I was born in Sri Lanka and have been living in the UK since 2000. I completed my post graduate training in Oxford. I am interested in Chronic diseases, elderly care medicine along with minor operations. Outside of work I have a very keen passion for photography.
Dr M Nicholas, MBBS BSC MRCGP DRCOG
I trained at Royal Free and University College Medical School. After qualifying in 2004, I did hospital medicine locally before joining the team at Parkwood Surgery in 2010. I enjoy all areas of general practice but have a particular interest in diabetes, gastroenterology and cardiology. I have extended my interest in diabetes and gained a postgraduate diploma from the University of South Wales in 2016. I am married to another GP and we have recently taken up ballroom dancing. I also enjoy playing the piano, landscape photography and confess to enjoying Netflix box-sets!
Dr A Kamal, MBBS, MRCGP, DRCOG, DFFP, PG Dip. in Practical ENT ( GPwSI ENT )
I joined Parkwood Surgery in 2019 as a full time GP. I qualified in India from Burdwan University Medical College in 1993. I held a wide range of hospital posts including General Surgery, Orthopaedics Surgery, Paediatrics, Cardiothoracic Surgery, Gynaecology & Obstetrics, Otolaryngology and Accident & Emergency Medicine. I completed my GP training from Kent, Surrey & Sussex deanery in 2003 and since then worked in various GP practices around London including six years as a GP partner in a NW London practice. I enjoy all aspects of general practice but do have a particular interest in ENT, musculoskeletal medicine, women's health, joint injections & minor surgery. In my spare time, I enjoy spending time with my family and am a keen artist with a particular passion for water colour painting. I am friendly and committed to providing high quality care.
Dr F Sunassee, BSc Hons MD MRCGP
I completed my GP training in the North Oxford Deanery. My special interests include Paediatrics as well as general medicine.
Dr T Fernandes, BSC MBBS MRCGP
I have been a GP at Parkwood Surgery for over 29 years and have seen huge changes in terms of patient numbers and the complexity of work in General Practice. I remain passionate about offering the best service that we can within available resources and feel we have a huge role, moving into the future, in enabling patients to look after their own health. I now work part-time at Parkwood and am excited about the new building. I am interested in all aspects of General Practice with a special interest in musculoskeletal medicine and carry out many injections for these conditions. Over the years I have also been involved in the organisation of healthcare in West Hertfordshire and currently am Deputy Clinical Chair of Herts Valleys Clinical Commissioning Group. I live in Dacorum with my family, try to keep fit at a gym, and enjoy film, theatre, walking, food and wine.
Dr S Da Silva, MBBS MRCGP
I qualified in Nigeria before coming to the UK to do my hospital rotations. I did my GP training with the practice and joined the surgery in 2016. I enjoy all aspects of family medicine but particularly enjoy paediatrics. I have two children of my own that keep me pretty busy but I enjoy reading period dramas, visiting historical sites and swimming in any spare time that's left!
Dr T Darku, MBBS MRCGP BSC DRCOG
I qualified from King's College London and went on to do my General Practice training in East London. I joined the surgery in September 2018 after working in various GP practices across Hertfordshire and London. I work four days a week and would consider myself a generalist. I'm married to a teacher and have two young children.I spent 4 years volunteering in a baby and toddler playgroup up until 2020. I enjoy the occasional Zumba class when I can fit it in.
Dr B Awujoola, BSC MD DRCOG
I qualified from St George's university Grenada in 2016 and went on to complete my foundation training. On completion, I joined the GP training program with East of England, and I am currently the GP registrar at Parkwood Surgery. I will be joining the practice as an Associate GP following completion of my GP training in August 2021. I enjoy every aspect of medicine with very profound interest in gynaecology. In my spare time I love going to the gym, travelling, shopping, and spending quality time with my family.
Dr A Gohar, MBBS MRCGP DRCOG
Special interest musculoskeletal, gynae , diabetes
Dr N Zourob, MBBS
I was born in Palestine. I was qualified and trained as a Family Doctor in Spain where I had been living and working for about 20 years. I can speak Spanish, Arabic and English. I joined Parkwood Surgery in 2020. I enjoy all areas of general practice. I am married and have two kids. I enjoy my free time with my family, where my two little kids ensure that we do not get bored at all. Besides, I enjoy walking and cycling, especially when it is with friends and family.
Dr S Chopra, BSc (Hons), MBBChir (Cantab) MRCGP DFSRH
I qualified from University of Cambridge in 2007 and went on to do my training in the East of England. Prior to this I did Genetics at UCL. I joined the surgery in October 2020 after working in various practices in Hertfordshire and London. I have an interest in Women's Health and Palliative Care. I am affiliated with St Clare Hospice in Harlow where I do some weekend work. I have two young children and a puppy who keep me busy. I enjoy spending time with friends and family, going to the gym, cooking, eating, walking, reading, watching movies including lots of Bollywood.
Dr H Kazaz
Currently on Maternity Leave
Dr S Fonseka, MBBS
I qualified from St George's Hospital Medical School, London, and went on to do my GP training in Watford. I have returned to the UK having lived in Stockholm, Sweden, and I worked there as a GP for over 5 years. I started at Parkwood Surgery in June 2021.
Dr H Dent, BM BSc MRCGP
I qualified from Southampton University in 2011 and went on to work in Dorset. I moved to New Zealand for two years to work in urgent care returning in 2015 to settle near Brighton where I completed my GP training. I then moved up to Buckinghamshire and started working at Parkwood in 2021. I enjoy all aspects of general practice and I am hoping to further my experience in dermatology and minor skin operations. In my spare time I like to keep fit and spend time outdoors, and see as much of my friends and family as I can.
Radhika Lakhani
Pharmacist - currently on Maternity Leave
Ann Timms
Asthma/COPD Nurse. I joined the Parkwood surgery as the respiratory nurse in July 2020. I also work at Archway surgery in Berkhamsted and have over 20 years experience within the Primary Care Sector. I have attained my Diabetes Diploma and my Diploma in Asthma & COPD. I have a particular interest in Asthma & COPD and have worked at local surgeries sharing my knowledge. I enjoy working with my patients to help them manage their conditions and I am passionate about achieving a positive outcome to improve quality of life. I am married with three children and in my spare time I love going for long walks, running and spending time with my family.
Nursing Team
Clare Jones
Nurse - I trained in Sheffield in 1992, and worked in immunology, HIV and infection control at Barts Hospital, joining Parkwood Surgery in 2000, progressing through to lead Nurse in 2008. I enjoy the variety and workload of being a practice nurse, particularly the continuity of care and the relationships with patients that are fostered over such a long period. My specialist interests are diabetes, wound care, travel, contraception and women's health.
Kerry Farmer
Nurse - I joined Parkwood Surgery as a Practice Nurse in January 2019. I qualified as a Nurse in 2009. During that time my main area of Nursing was Stroke and Neurology where I started working as a Newly Qualified Nurse and over the years through learning, experience and progression I became a Specialist Acute Stroke Nurse before becoming Ward Manager of an Acute Stroke Unit. In 2016, I got married and relocated to Hemel Hempstead. In 2017, I had my daughter and post maternity leave I worked for a short period of time in Hemel Hospital. However, after almost 10 years in Hospital settings and becoming a new mother I was ready for a change and new challenge. After years of wanting to venture out into the community and become a Practice Nurse – Parkwood Surgery offered me a fantastic offer to do so. Throughout the years I have gained abundant clinical skills/knowledge and yet I continue to learn every day in my current role. No two patients are the same and every day is different. I thoroughly enjoy my Job as a Practice Nurse and the team that I am a part of.
Karen Dancer
Health Care Assistant - I am the practice health care assistant having previously worked in ITU. I'm involved with Minor surgery and coils, as well as wound care, and other aspects of general health care. I enjoy helping all these aspects run smoothly and pride myself on being part of what I feel is an excellent nursing team. I enjoy talking to people and extend that in to my home life where I am a walk leader on the "Hertfordshire health walks". Up until 2015 I had spent 14 years as a volunteer for "Girlguiding" as a Rainbow leader
Admin Team
Here at Parkwood Surgery we have a large hard working reception/admin team.  Our receptionists are always friendly and give 100% on patient care, and they are always happy to help.
We do have a zero tolerance policy so please treat all our members of staff with respect.
Mr Colin Neal
Practice Manager - I am the Practice Manager for Parkwood Surgery and joined the surgery in 2004 after 25 years working in banking. My main role and responsibilities are the overall running of our 3 surgeries which includes overseeing premises, staffing, training, IT, complaints and finances. Implementing the ever changing latest initiative from the NHS can be a challenge especially when it does not appear to help patient care but is another piece of bureaucracy diverting time and resources away from helping our patients. I am well supported by our staff and we do try to ensure that we offer the best care that we can to patients especially during the changing ways we need to offer how we work with our patients. Outside of work I like to keep fit and enjoy golf, cycling, walking and going to the gym.
Kirsty Day
Assistant Practice Manager - Kirsty was a part of the reception team for 5 years before taking on the new challenge of being the assistant practice manager and managing the reception team. Kirsty has a passion for helping others and providing great patient care.
Sarah Wartnaby
Deputy Practice Manager - Before I came to the Parkwood team I used to work as a hotel Receptionist. I have been at Parkwood since 2001. I started as a part time receptionist but I have since progressed to Deputy Practice Manager. I am a mother of one and a proud nanna as well.
Sharon Conway
Deputy Practice Manager - Sharon joined the Parkwood Team in May 2016 initially as one of our receptionists. Sharon has now taken on the role of Deputy Practice Manager.
Secretarial Team
Secretarial Team At Parkwood Surgery we have two medical secretaries, Michelle and Vickie, who bring a wealth of knowledge and experience to the practice.  They deal with our referrals made by the doctors for hospitals, and community services.
Carers Champions
We have a few Carers Champions in the practice, they are here to help carers by providing advice and support more easily when carers are in the surgery, which is often the first port of call for many of our carers.