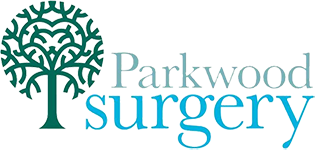 Parkwood Surgery
Parkwood Drive, Hemel Hempstead, HP1 2LD
Current time is 23:24 - Sorry, we're currently closed. Please call NHS 111
Telephone: 01442 250 117
Out of Hours: 111
Latest News (click title to open):
Med3 Sick/Fit Note Form
Medical Certificate (sick/fit note) Request
Employees can take time off work if they are ill. You will need to give your employer proof if they're ill for more than 7 days. https://www.gov.uk/taking-sick-leave If you're ill just before or during your holiday, you can take it as sick leave instead. If employees are self-isolating and cannot work because of coronavirus (COVID-19) they can get an 'isolation note' online from NHS 111. They do not have to go to their GP or a hospital. If you have been ill for 7 days or less please complete the Statutory Sick Pay (SSP) Form : SSP If you have been ill for more than 7 days then please use the form below to request a medical certificate (sick/fit note). Pease allow 5 day s for the processing of this form. Doctor's Sick / Fit Note for more than 7 days. If you have already had a Sick Note (Fit Note) for this illness your Doctor may not need to see you to issue an additional Sick Note. Please complete this form. Sick Note (Fit note) can take up to 5 working days to be completed. If the Doctor does need to see you then we will contact you to arrange an appointment.
Parkwood surgery Opening Times
Monday
08:30 until 18:30
18:30 - 20:00 Pre-booked appointments only!
Tuesday
08:30 until 18:30
07:00 - 08:30 Pre-booked appointments only!
Wednesday
08:30 until 18:30
07:00 - 08:30 Pre-booked appointments only!
Thursday
08:30 until 12:30
13:30 until 18:30
12:30 - 13:30 Closed for staff training
Friday
08:30 until 18:30

Saturday
CLOSED
Alternate Saturdays for pre-booked appointments only!
Sunday
CLOSED

Boxmoor branch surgery
Monday
08:30 until 12:00

Tuesday
08:30 until 12:00

Wednesday
08:30 until 12:00

Thursday
08:30 until 12:00

Friday
08:30 until 12:00

Saturday
CLOSED

Sunday
CLOSED

Gadebridge branch surgery
Monday
08:30 until 12:00

Tuesday
08:30 until 12:00

Wednesday
08:30 until 12:00

Thursday
08:30 until 12:00

Friday
08:30 until 12:00

Saturday
CLOSED

Sunday
CLOSED