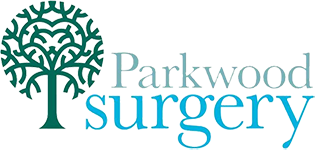 Parkwood Surgery
Parkwood Drive, Hemel Hempstead, HP1 2LD
Current time is 00:52 - Sorry, we're currently closed. Please call NHS 111
Telephone: 01442 250 117
Out of Hours: 111
Latest News (click title to open):
Covid Booster Vaccination Information
MAXTED ROAD SITE  –   COVID BOOSTER VACCINATIONS INFORMATION
Following the publication of the enhanced service spec for the booster program yesterday afternoon and the go ahead from the CCG we are now in a position to be able to start offering boosters to patients in cohorts 1-9 from Phases 1 and 2.
As a reminder they are as follows;
Residents in a care home for older adults and their staff
All those 80 years of age and over and frontline health and social care workers
All those 75 years of age and over
All those 70 years of age and over and clinically extremely vulnerable individuals
All those 65 years of age and over
All individuals aged 16 years to 64 years with underlying health conditions which put them at a higher risk of serious disease and mortality
All those 60 years of age and over
All those 55 years and over
All those 50 years and over
As per phases one and two we will be following guidelines on when we can release which cohort and will keep you in regular contact regarding release dates.
We can ONLY administer booster to doses to patients who are AT LEAST 6 months from the date of their second doses. If anyone books in below this timescale then they will be turned away at the site as we have been provided very strict guidance on this from NHSE which may carry consequences for the site should we ignore the regulations.
We will only be administering Pfizer Vaccines as booster doses and as per guidance this will be the main booster offered regardless of what your previous vaccinations were. If you are unable to have the Pfizer vaccine we are awaiting further guidance on delivery dates for alternatives.
Parkwood surgery Opening Times
Monday
08:30 until 18:30
18:30 - 20:00 Pre-booked appointments only!
Tuesday
08:30 until 18:30
07:00 - 08:30 Pre-booked appointments only!
Wednesday
08:30 until 18:30
07:00 - 08:30 Pre-booked appointments only!
Thursday
08:30 until 12:30
13:30 until 18:30
12:30 - 13:30 Closed for staff training
Friday
08:30 until 18:30

Saturday
CLOSED
Alternate Saturdays for pre-booked appointments only!
Sunday
CLOSED

Boxmoor branch surgery
Monday
08:30 until 12:00

Tuesday
08:30 until 12:00

Wednesday
08:30 until 12:00

Thursday
08:30 until 12:00

Friday
08:30 until 12:00

Saturday
CLOSED

Sunday
CLOSED

Gadebridge branch surgery
Monday
08:30 until 12:00

Tuesday
08:30 until 12:00

Wednesday
08:30 until 12:00

Thursday
08:30 until 12:00

Friday
08:30 until 12:00

Saturday
CLOSED

Sunday
CLOSED