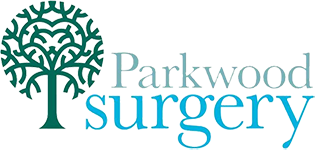 Parkwood Surgery
Parkwood Drive, Hemel Hempstead, HP1 2LD
Current time is 00:42 - Sorry, we're currently closed. Please call NHS 111
Telephone: 01442 250 117
Out of Hours: 111
Latest News (click title to open):
Covid-19 Vaccination Update
All 16 and 17 year olds are now eligible for the COVID vaccination.  Please visit https://covid.healthierfuture.org.uk/  for details of walk-in clinics. It is not yet possible to book an appointment via the national booking service.
We have now sent out invitations to all patients aged 18 and over.  If you have not received this  text message then we may not have the most up-to-date mobile phone number for you.  Please complete the 'update my details' form on our website.  If you do not have a mobile phone listed on your record then you will need to call us to book your vaccination.
Parkwood surgery Opening Times
Monday
08:30 until 18:30
18:30 - 20:00 Pre-booked appointments only!
Tuesday
08:30 until 18:30
07:00 - 08:30 Pre-booked appointments only!
Wednesday
08:30 until 18:30
07:00 - 08:30 Pre-booked appointments only!
Thursday
08:30 until 12:30
13:30 until 18:30
12:30 - 13:30 Closed for staff training
Friday
08:30 until 18:30

Saturday
CLOSED
Alternate Saturdays for pre-booked appointments only!
Sunday
CLOSED

Boxmoor branch surgery
Monday
08:30 until 12:00

Tuesday
08:30 until 12:00

Wednesday
08:30 until 12:00

Thursday
08:30 until 12:00

Friday
08:30 until 12:00

Saturday
CLOSED

Sunday
CLOSED

Gadebridge branch surgery
Monday
08:30 until 12:00

Tuesday
08:30 until 12:00

Wednesday
08:30 until 12:00

Thursday
08:30 until 12:00

Friday
08:30 until 12:00

Saturday
CLOSED

Sunday
CLOSED