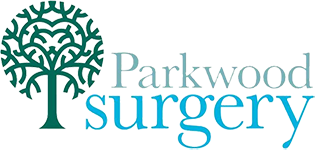 Parkwood Surgery
Parkwood Drive, Hemel Hempstead, HP1 2LD
Current time is 23:22 - Sorry, we're currently closed. Please call NHS 111
Telephone: 01442 250 117
Out of Hours: 111
Latest News (click title to open):
Non-NHS Services
Some medical examinations and certificates provided by the doctor are not covered by the National Health Service and a BMA recommended fee will be charged for this private work.
Examples include:
Private health insurance claims.
Pre-employment medicals.
Some travel vaccinations.
Private certificates etc.
Click on the link below to open a document with a list of services and their costs:
Non NHS Services Fee List 2022
Parkwood surgery Opening Times
Monday
08:30 until 18:30
18:30 - 20:00 Pre-booked appointments only!
Tuesday
08:30 until 18:30
07:00 - 08:30 Pre-booked appointments only!
Wednesday
08:30 until 18:30
07:00 - 08:30 Pre-booked appointments only!
Thursday
08:30 until 12:30
13:30 until 18:30
12:30 - 13:30 Closed for staff training
Friday
08:30 until 18:30

Saturday
CLOSED
Alternate Saturdays for pre-booked appointments only!
Sunday
CLOSED

Boxmoor branch surgery
Monday
08:30 until 12:00

Tuesday
08:30 until 12:00

Wednesday
08:30 until 12:00

Thursday
08:30 until 12:00

Friday
08:30 until 12:00

Saturday
CLOSED

Sunday
CLOSED

Gadebridge branch surgery
Monday
08:30 until 12:00

Tuesday
08:30 until 12:00

Wednesday
08:30 until 12:00

Thursday
08:30 until 12:00

Friday
08:30 until 12:00

Saturday
CLOSED

Sunday
CLOSED